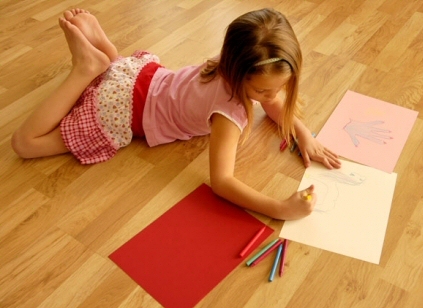 Electric floor heating systems have relatively low installation costs for smaller spaces (1-5 rooms) because they are easy to install and have a low start-up cost.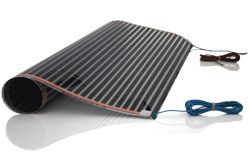 One of the main advantages of electric underfloor heating CalorIQueTM over a warm-water system is the floor build up/height. Floor build up can be as little as 15 mm. The electric elements are usually installed onto an insulation board or directly onto the subfloor or padding (under carpet or laminate); then the floor covering is placed directly over the heating system or thinset.
Electric underfloor heating CalorIQueTM also benefits from faster installation times, with a typical installation only taking half a day to a day depending on the size of the install. Warm up times are generally a lot quicker than "wet" systems because the elements are installed directly below the finished flooring, making it a direct acting heat source rather than a storage heater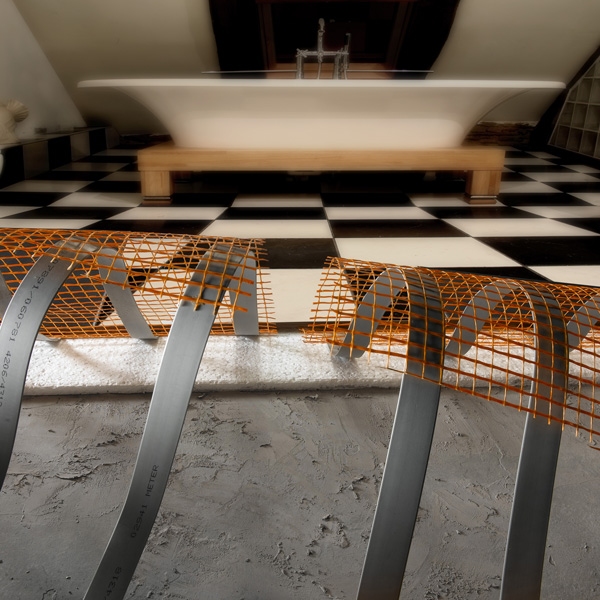 In order to minimize floor buildup, a bronze screen or a carbon film heating element is used. Carbon film systems are normally installed onto a thin insulation underlay (approx 6mm) to reduce thermal loss to the sub-floor. Carbon film is used under various floor finishes, traditionally laminate flooring or engineered wood. Vinyls, carpets and other "soft" floor finishes can be heated using carbon film elements or bronze screen elements, provided a suitable overboarding system is used.
Electric underfloor heating systems CalorIQueTM  the best solution for Cyprus.